About BobbyWasHere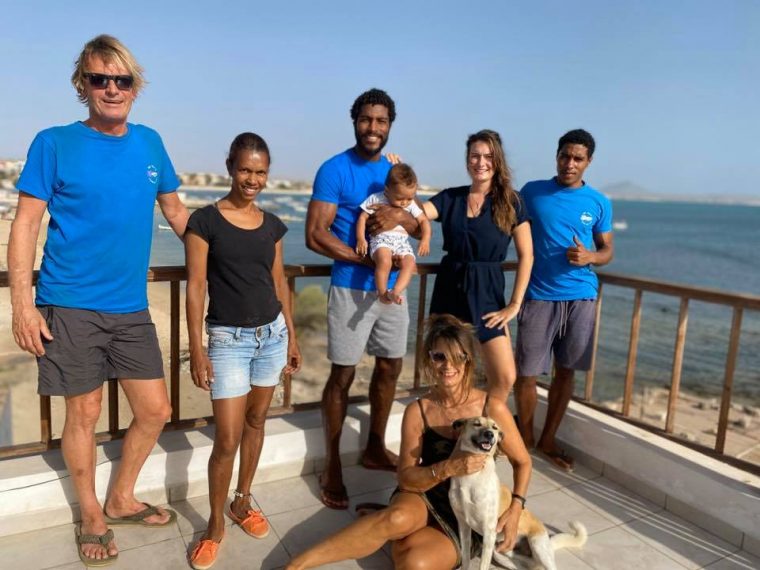 Our mission: give people who stay in Boa Vista an unforgettable time
Hi! We are Bobby, Arjen & Henriette. Together we own BobbyWasHere and we live in Estoril Beach Boa Vista. We have a passion for hospitality, organizing, kite surfing and exotic places. All these aspects come together in BobbyWasHere's mission: to provide our guests with an unforgettable holiday experience.
What we do
We rent serviced appartments, all located at a walking distance from the beautiful Estoril beach. Boa Vista is a great kitesurf island and we also organise kitesurf experiences for kitesurfers of all levels. In everything we do we make sure our guests have everything they need for a great stay in Boa Vista.
Extra service
When you arrive in Boa Vista, we will pick you up from the airport and drive you to your apartment. We understand that when arriving in a new country you want to know the do's and don'ts on the island and nice places to be or see. We will give you the ins and outs so you will immediately feel at home. During your stay, We'll be standing by 24/7 in case you have any questions.
More about Bobbywashere team
We, the Mak family, went on holiday to Boa Vista for the first time in 2014. We fell in love immediately; 6 hours flight from Amsterdam, almost no time difference, nice weather all year round and we could enjoy kite surfing. For us the perfect island and that is why we decided to live on Boa Vista in 2016. In 2016 Bobbywashere was founded as a family business with a passion for hospitality, organizing, kite surfing and exotic places.
Hope to see you soon on our beautiful island!
Bobby-Esther Mak
Arjen Mak
Henriette Jamoel