Boa Vista the ultimate island for kite surfing
Boa Vista is different from most other kite surfing locations in the world. It is the ultimate island for kite surfing, because Boa Vista in Cape Verde offers a lot of variety. First of all the island has many white sandy beaches and a large choice of kitesurf spots. Secondly it's not only perfect if you are a beginner, but the island is also great if you are an experienced kite surfer. The Boa Vista kite surfing conditions are almost perfect. What to think of lots of sunshine, a comfortable temperature of around 25 degrees Celcius, small and high waves and a steady 16-22 knots wind during kite season between November and May. Therefore Boa Vista is really the place to be and the reason many kite surfers are here during kite season.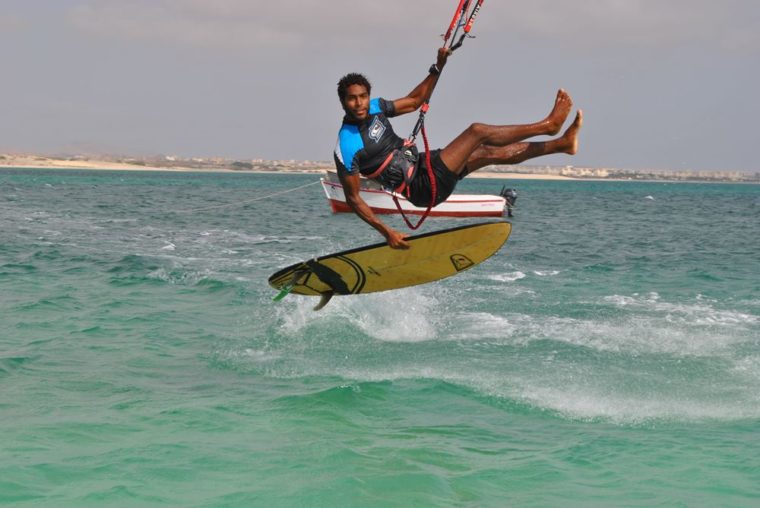 Boa Vista kitesurfing for all levels of kiters
Both beginners and experienced kite surfers can get lessons at kite school KiteKriol. For beginners, lessons are given by local IKO certified kitesurfing pros. Even if you are not going to take lessons, you can expect many tips and tricks from the KiteKriol instructors. Kitekriol is also the chill-out spot for most kite surfers on Boa Vista, because it has lots of hammocks, sunshine and music to create a wonderful atmosphere. You can also have a tasty local lunch, which is served daily at KiteKriol. Next to KiteKriol there is restaurant called Morabeza where you can enjoy the sun on sun beds, drink cocktails and have lunch or dinner. Perfect for if you are not kitesurfing.