Boa Vista's hero of the month December
Bobbywashere makes sure you have a wonderful holiday stay on Boa Vista, but we also want you to get to know the culture and inhabitants of Boa Vista. In the blog series "heroes of Boa Vista" we introduce you to someone we think you should definitely visit during your holiday on Boa Vista.
Meet Sipi, with his beautiful voice and guitar playing one of the most famous troubadours of Boa Vista.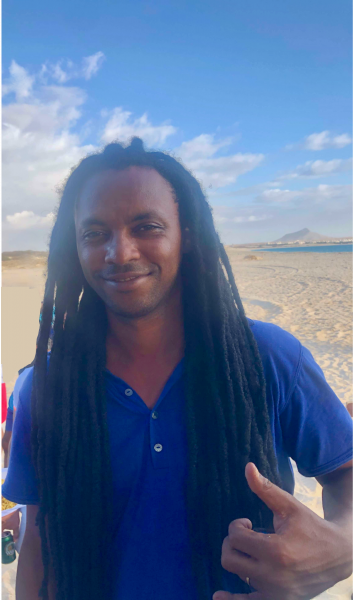 He often plays on Thursdays, during cocktail hour, on the roof terrace of the Ouril hotel where you have a stunning view of the bay of Sal Rei. On Fridays, also during cocktail hour, he plays in the bar of Museu dos Naufragos, the maritime museum in the centre. Cape Verdeans love parties and Sipi's reggae is a must. If you want to experience "no-stress" in the flesh, you should talk to Sipi. When he is free, he can often be found in the Ka Lilinia bar at the end of Sal Rei's boulevard near the fish market. If you like to join the locals for a cold beer or a grogue, this is the place to go.