First stage of the regional kitesurfing championship
The Association Francois Guy,  a surf association on Boa Vista, exists for a short time but already shows signs of wanting to change the landscape of water sports on the island of Boavista. Made up of people who live within this reality, they are starting modestly but solidly, with ideas/projects that aim to enhance the natural and human potentialities of the island. To promote the practice by women and to stir up the environmental conscience.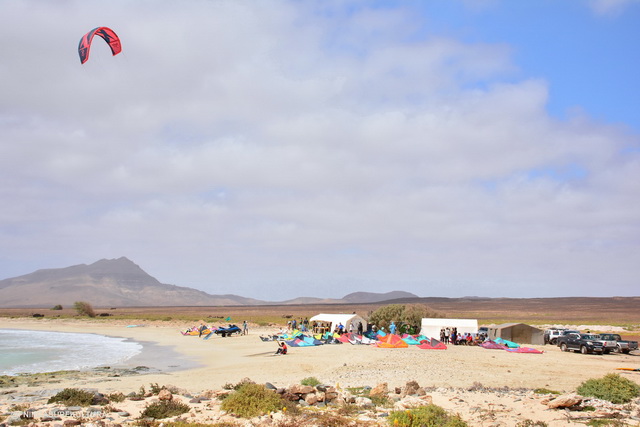 Wave riding at Ervatao
One of the first projects is the BV invitational, a regional kitesurf championship, planned to be done in 4 stages, the first of which took place on the 7th February on Ervatão beach. Despite the logistical challenge of this location and the constraints of the current moment, the Association showed a super level of organization and competence, providing a comfortable environment for the public and the athletes.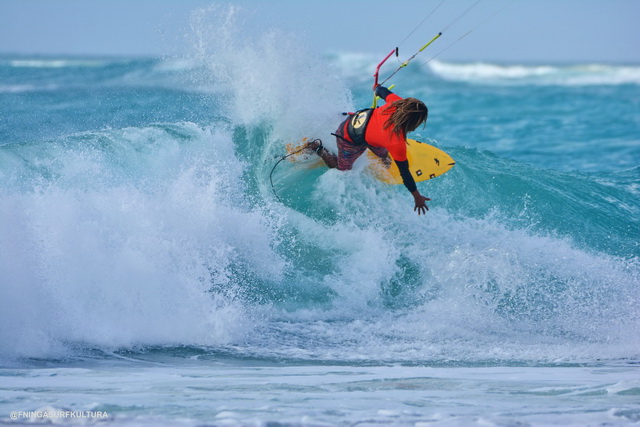 The competitive aspect itself was interesting and showed that beyond Sal, Cape Verde has on the island of Boavista a good level of kite practice. The athletes were put to the test with the presence of Antonio Galvão and Matchu Lopes as part of the judging body, an aspect that increased the competitive quality and the level of demand, taking into account that the judging was based on the standards that they are used to at an international level.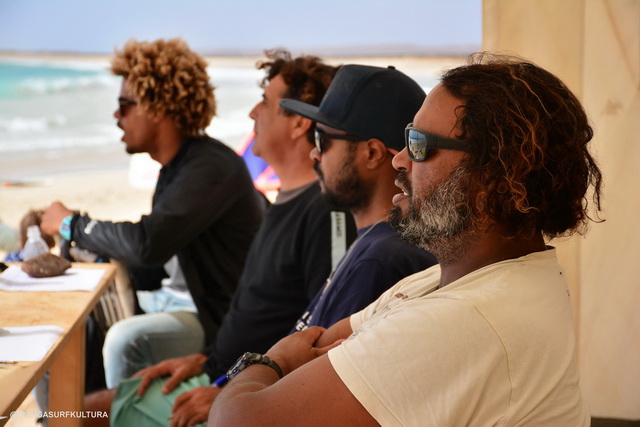 Romi de Jesus was the winner of the stage, exhibiting from start to finish a level of kitesurfing that, in my opinion, stood out from the others. But not before having to face in the final the good and experienced Yuri, who did not make it easy for him.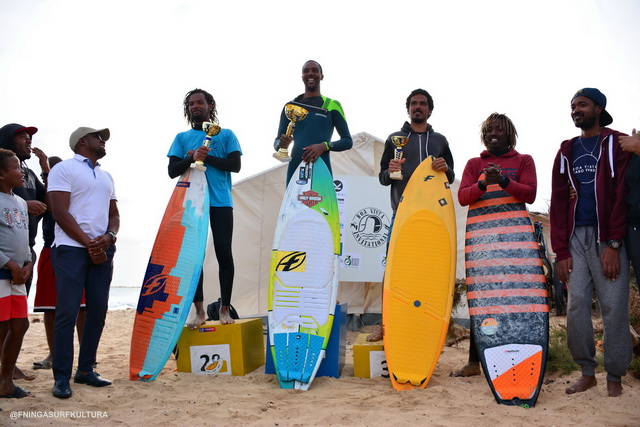 More known for surfing than kitesurfing, Jordi lima surprised by his level, a kitesurfing visibly influenced by his known line of surfing. With a little more competitive experience we have a serious candidate for the podium next year. Other good displays were made by Kessy and Wesley, a curious heat between the brothers Aldair and Tchiban, Sean who took third place, and the groms Santiago (11) and Zany (15), who are the next promises of the island.
There are things the Association will probably do better with more experience, time and support but it is already visible that it has a solid base, committed and doing it for the right reasons. The challenges will be many, but they have already proven they can do it.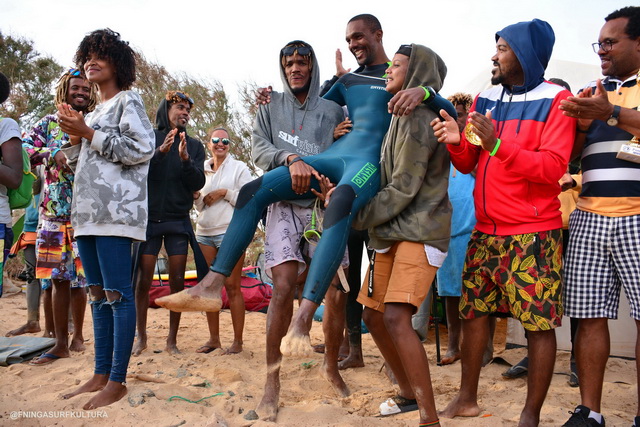 Looking forward to the next campitulos.
Surely Francois Guy would have been proud of the Association that bears his name.
Written by: Claudio Cabral – Fninga